Solution Focused Practice is a future-oriented, competency-based approach, with a solid evidence-based practice and a robust body of research. It has roots at the Mental Research Institute in Palo Alto, California and in social constructivism, with strong links to neuroscience. With a deep connection and influence from the brilliant psychiatrist, Milton Erickson, it was developed by Steve de Shazer, Insoo Kim Berg and their colleagues at the Brief Family Therapy Center in Milwaukee, Wisconsin. They spent more than 25 years observing hundreds of hours of sessions and preserved what supported desired client change and discarded what didn't, carefully paying attention to the questions, behaviors, and emotions that helped clients form realistic, achievable, real-life solutions.
SFBT highlights the client's capabilities and helps them adopt an alternative perspective on their future to build a more realistic and optimistic perspective and help them be aware of their successes, both past and present. It is a pragmatic approach, and draws from what has worked and is working in a person's life and build's on these successes to co-create small steps that the client is invested in doing. This model of counseling and consultation began in the therapy room and has been successfully expanded to many other settings. such as education, hospitals. prisons, government policy, corporate setting, social services and many more.
The Solution Focused approach is a highly effective model in therapy, education, coaching, consultancy and organizational development.
2023 Solution Focused Brief Therapy Training
If you are looking for an IASTI qualified training institute, you have come to the right place.
All member institutes have training programs in the solution-focused model that aim to teach skills up to the level of IASTI certification. You need to take training and supervision and pass an examination to be certified.
The Academy of Solution Focused Training is one of the Founding Members of the International Alliance of Solution-Focused Teaching Institutes (IASTI)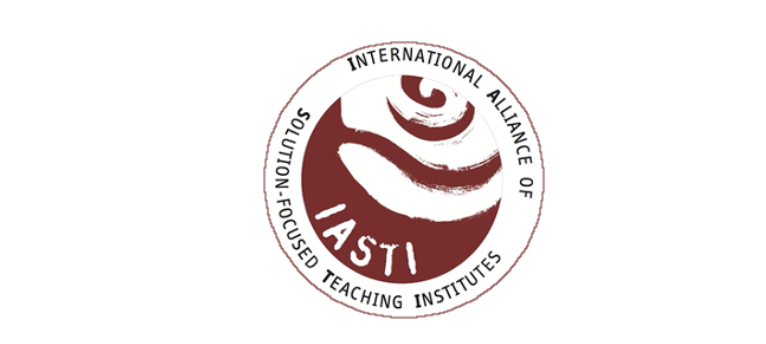 The following information is from the website of IASTI, go to their website for more information: www.iasti.org
General information about the training
Each level of certification follows training in the solution-focused model as originally developed at Brief Family Therapy Center (BFTC) by Steve de Shazer, Insoo Kim Berg (De Shazer, 1988, 1991, 1994; de Shazer and Berg, 1992) and the team.
BFTC developed the solution-focused brief therapy model (SFBT) influenced by the work of Milton Erickson and the MRI institute at Palo Alto. In addition to the model as it was described by Insoo and Steve, the IASTI training may also include later developments and descriptions of how the approach can be used in Solution-Focused practices in a variety of contexts and clients.
Training hours
Each level consists of 50 hours direct formal training and 100 hours personal professional activities.
Direct formal training is the organized formal training that is being led by a teacher/trainer. It includes the trainer giving lectures describing the model, but also exercises targeting specific solution-focused techniques, the studying of videotaped sessions, watching live interviews with clients and other work on specific example cases.
Personal professional activities are activities that you will be able to exercise in part during your normal working hours or even at home. Since the training and practice of the solution-focused model is meant to be done at least in part within the context of  trainees'  every  day professional activities, you do not necessarily need to allocate exclusive time for all required hours toward certification.

Examples of these training activities include: Using solution-focused techniques in sessions and evaluating  the result,  reading assigned solution-focused texts, peer supervision, role plays, keeping a daily diary of observations about resources or other SFBT principles, using the Solution-Focused Micro tools of Michael Hjerth, or other solution-focused learning activities identified by an IASTI Institute.
The proportion between classroom and personal training activities is 1:2 at each level of certification. This reflects the shared view of IASTI Member Institutes that in order to be most successful, trainees need to practice the solution-focused model in their respective  professional environments, and that trainees need to develop their skills in a variety of ways both within and outside of the training classroom.
Hours of supervision of the trainee's work  are regarded by IASTI as an important part of training in the solution-focused model and these are to be included in the total of 150 hours training at each level of certification. Each institute will plan for the inclusion of supervision in their training program with regard to their training tradition and local context.
Level 1: Solution Focused Practitioner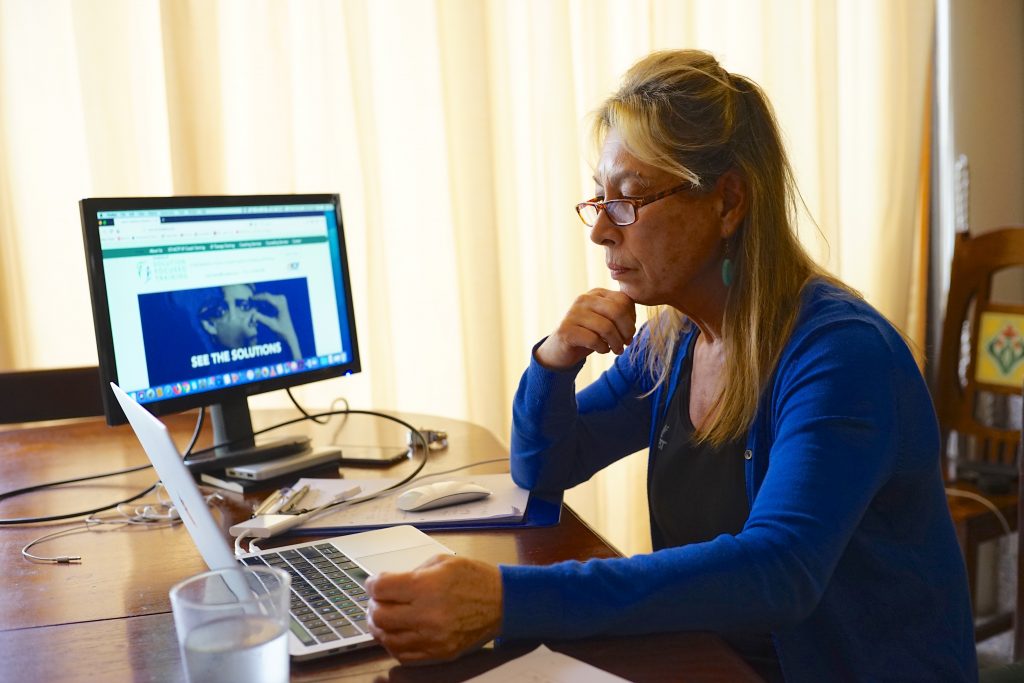 Level 1: Solution Focused Practitioner​
​Training Schedule
​Intake 1: Jan – Mar, 9:00 – 5:00 – Closed
Foundations of SFBT Part 1: 12 – 13 Jan
Foundations of SFBT Part 2: 2 – 3 Feb
Microskills in SFBT: 9 – 10 Mar
​Intake 2: Apr – May, 9:00 – 5:00 – Closed
Foundations of SFBT Part 1: 11 – 12 Apr
Foundations of SFBT Part 2: 2 – 3 May
Microskills in SFBT: 23 – 24 May
​Intake 3: Jul – Aug, 9:00 – 5:00 – Open
Foundations of SFBT Part 1: 3 – 4 Jul
Foundations of SFBT Part 2: 24 – 25 July
Microskills in SFBT:  21-22 Aug
​Intake 4: Oct – Dec, 9:00 – 5:00 – Open
Foundations of SFBT Part 1: 12 – 13 Oct
Foundations of SFBT Part 2: 9 – 10 Nov
Microskills in SFBT: 11 – 12 Dec
Training Requirements, 50 Hours
Basic degree
6 days Training (42 hrs)
Self-Study (4 hrs)
Supervision (3 hrs)
Assessment
Level 1 Program Fee
Enroll in full program

3,000 SGD/2245 USD: Training + Supervision + Assessment

Enroll per workshop

$750 / Pax | Groups: $650 / pax
$850: Supervision + Assessment
Register Here – Level One
Level 2: Advanced Solution Focused Practitioner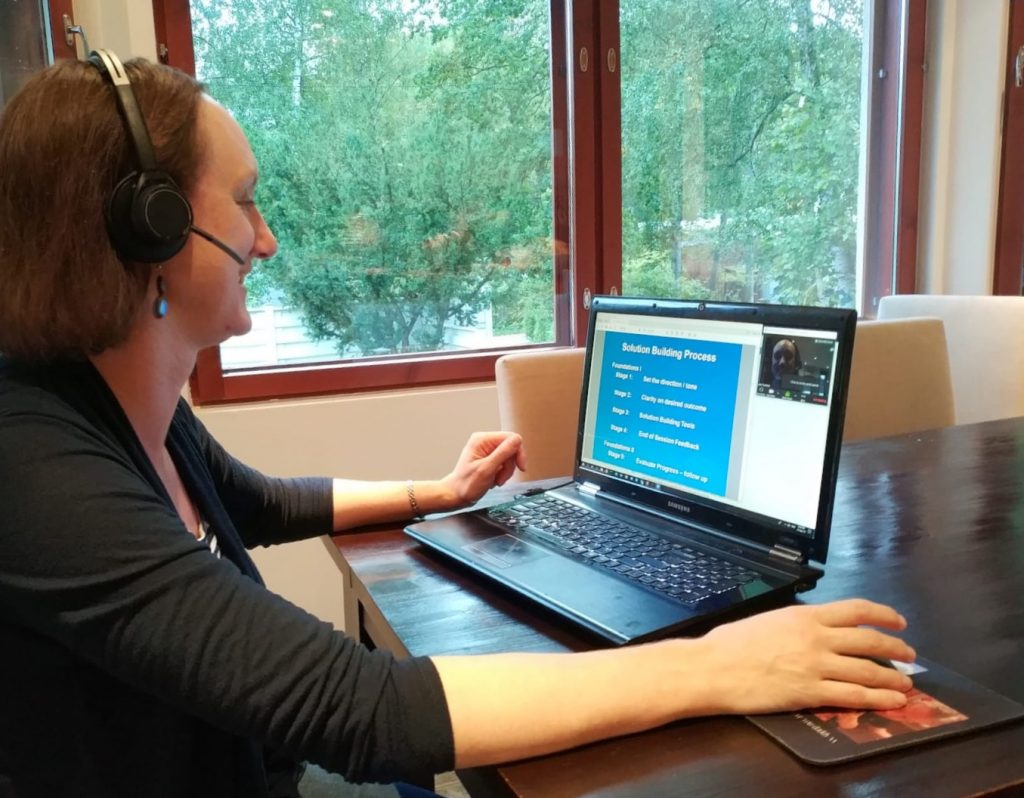 Level 3: Master Focused Practitioner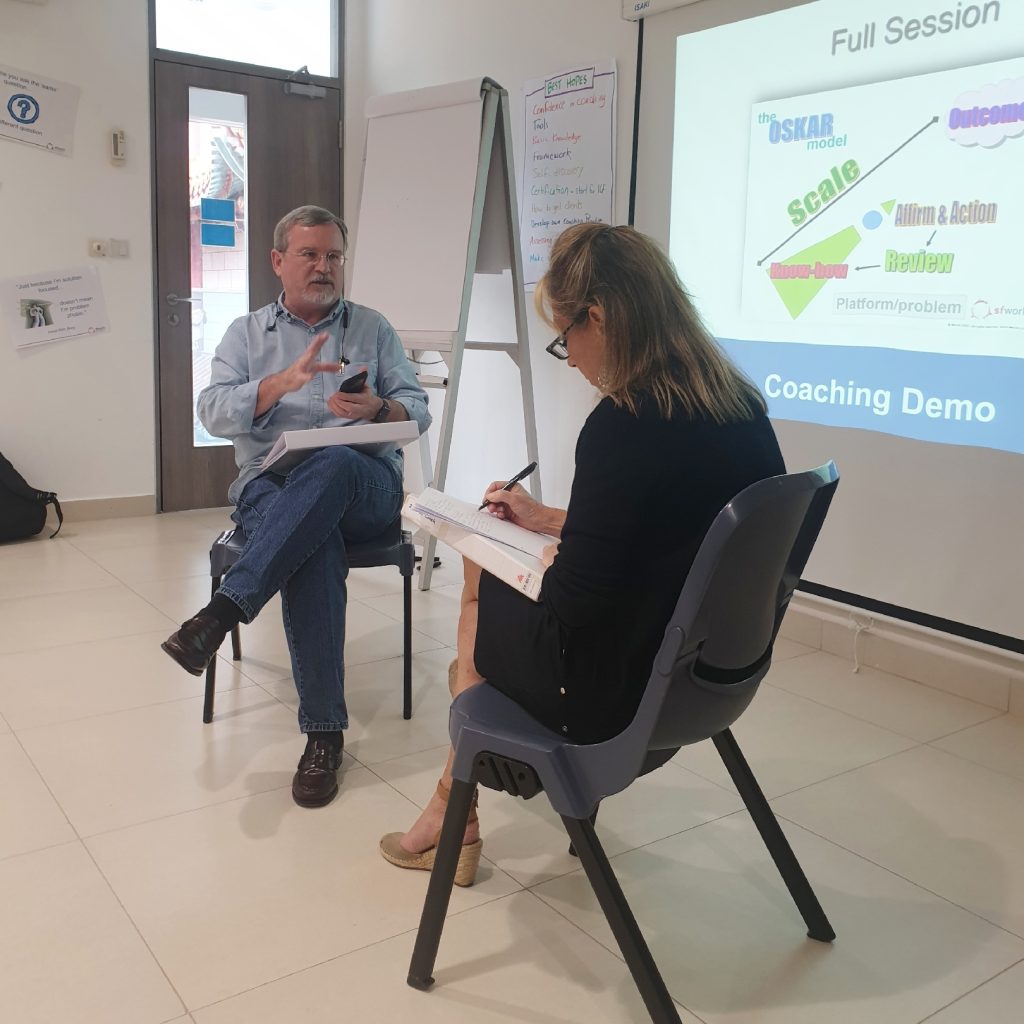 SF Advanced Workshops
All three advanced workshops are:
Live online training
9:00 am – 5:00 pm (Singapore, GMT +8)
Workshop 1: Prepare & Enrich for Couples, 18-19 May – Closed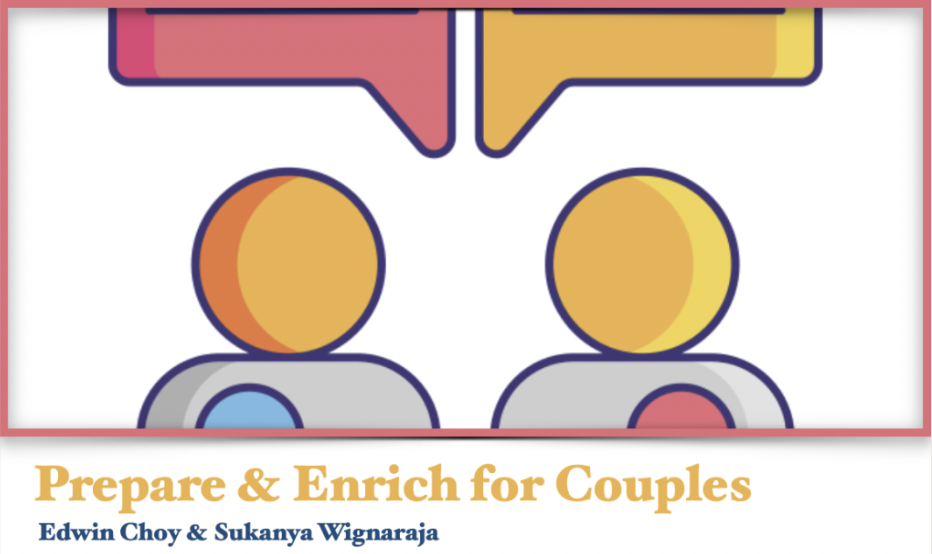 This workshop explores how to have solution focused premarital counselling with couples. As this is a Solutions Focused Approach, conversations will centre around the couple's success in the relationship so far, and their preferred future in the kind of marriage they envision.
We will share how to help couples learn skills to resolve conflicts and nurture their relationship in a solution focused way. There will also be a segment on how to help couples with previous marriages envision a successful new marriage and work towards that goal in small steps.
Couples seek help at different stages in their married life for a whole range of issues from improving communication to rebuilding trust. We will explore ways of enabling couples to identify their strengths, look for what has been working, envision their preferred future, and share their idea of what keeps their marriage enriched and alive. The workshop will also include pointers on how to do couples therapy with just one person when a spouse/partner is not yet willing or ready to join.
Workshop 2: Solution Focused Education, 8, 15 Jul – OPEN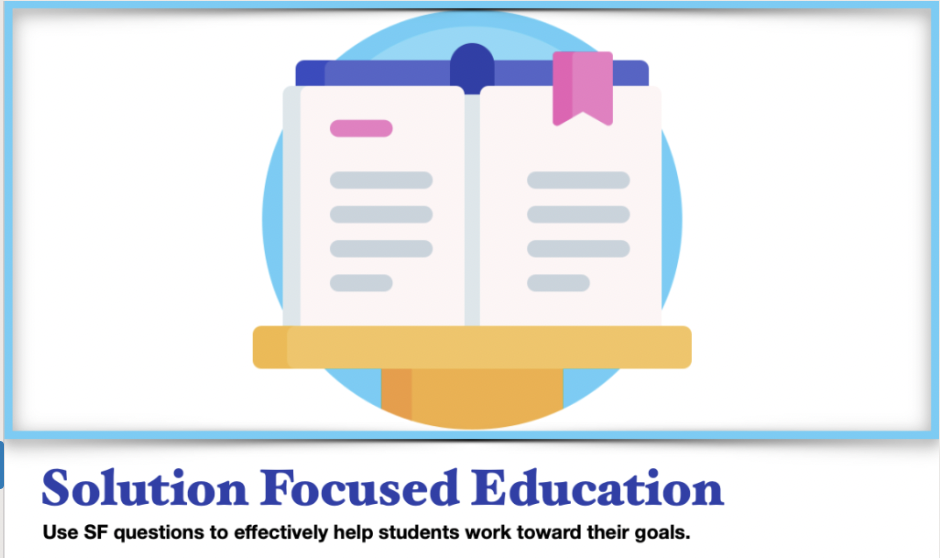 The Solution Focused Approach has a lot of wonderful applications that can transform learning and leadership within a school system. The Solution Focused Approach is a powerful yet easy to learn set of skills that teachers, middle managers, and school leaders can utilise to create an ecosystem that fosters growth. Students are nurtured by teachers, who believe in a child's potential for growth and through conversations help students develop growth mindsets. Teachers are nurtured by their leaders who empower them to design their best outcomes by leveraging on their strengths.
This course will help participants explore how Solution Focused practitioners can design ways to engage a school to be solution focused in their leadership and teaching in a sustainable way.
Workshop 3: Solution Focused Supervision, 28-29 Sep – OPEN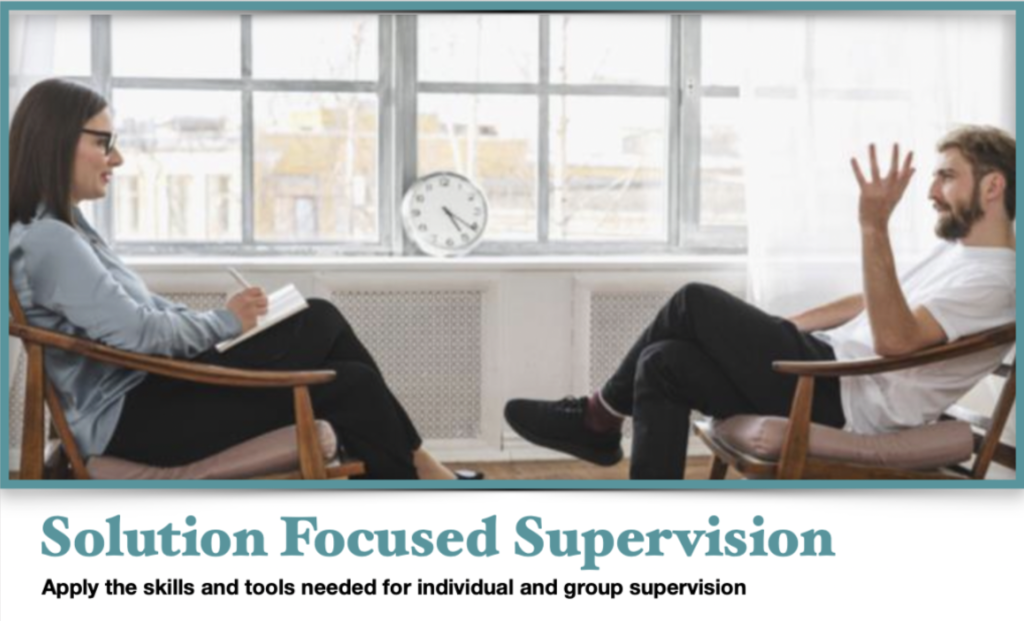 Clinical supervision plays an important part in the development of healthcare professionals – a supportive relationship that facilitates learning and growth, increases professionalism and reduces stress. This workshop will help you learn more about the solution focused approach to supervision. Whether you are a new, experienced or wannabe supervisor, this workshop will help you develop confidence and competence in your supervision abilities. The workshop will use discussion, real supervision examples, live supervision and small group exercises.
Objectives:
– describe the philosophy and mindset of solution focused supervision
– apply the skills and tools needed for individual and group supervision
– evaluate your supervision using feedback informed supervision tools
– develop your confidence and competence as a supervisor
"This course has helped build my SF supervision confidence. There were so many great ideas that I will be able to use immediately. This has been well worth taking time out of a busy work schedule to move closer to my preferred future." Michele Orr, Nurse Practitioner / Team Leader, Eastern Health, Melbourne Australia
"Access to good supervision is key for helping professionals to grow and be effective to the clients they serve. This course is a must-attend for supervisors looking for a respectful, empowering and collaborative approach to use in supporting the professional growth of their supervisees." Lee Yi Ping, Programme Lead, CHAT Singapore
Register Here for Workshops
Level 2 & Level 3 Fees
Enroll in full program​​

$3,000: Three Workshops + Supervision + Assessment + Certification

Enroll per workshop

$750 / pax | Groups: $650 / pax

Enroll for Supervision

$850: Supervision + Assessment + Certification​
Workshops can be taken individually. Once the participant completes three workshop modules (equivalent of 6 days training), they can begin the supervision and assessment. Once training of 42 hours is accomplished + supervision + self-study + passing the assessment, they will qualify for certification.
Register Here for Workshops for Level 2 or 3
​
Level 1: Certified Solution Focused Practitioner
Level 2: Advanced Solution Focused Practitioner
Level 3: Master Solution Focused Practitioner
​
Training Format
​
International Appeal
Convenient for Global audience
Assessable training and certification
Connect to a Global community
Taking the SF training with the academy has definitely been one of the best decisions I've made in my professional and personal life. Not only has it given me the tools and confidence to practice as a SF therapist over the past many years, it has taught me a radically different way of looking at the difficulties I've faced in my own life. Debbie is truly an inspiring teacher, mentor and coach and I'd wholeheartedly recommend anyone to take SF training with Debbie.

Joan Low, Senior School Counsellor, MOE, Yishun JC

I took time to let all the info sink in and made my cheat sheet of questions and I tried it with my students on Friday. Wow! It was SO POWERFUL when we focus on strengths and solutions rather than the problems! I stopped taking the monkeys from my students and I can feel the difference in myself after the whole day – I didn't feel as drained or as incompetent, even though I had to see three self-harm students in a row. By focusing on the solutions, what they have done, and what they want differently really helps bring the ownership of the situation back to the students! Thank you, Debbie, you're really a great inspiration! I look forward to the next time I get to learn from you again!"

Kathleen, MOE, School Counsellor

Thank you for the 6 days of training! I've truly enjoyed learning and practicing solution talk. It has opened my eyes to new techniques and tools to add into my toolkit when working with clients. I like that it is such a strengths based approach which guides the practitioner to view the client as having the resources to be able to come up with their own solutions. I'm excited to use the techniques learnt with my clients.

Abigail Dui, Singapore Prison Service

I would like to say that the six days spent have given me a wonderful insight into SFBT. I find the live demos, observational videos, and the examples of the variation of questions particularly useful in aiding me towards a better understanding of how SFBT is put into practice. Thank you for the guidance, the wisdom, and the sharing of knowledge.

Norirwansah Bin Ramli, Singapore Children's Society